Daylight
Elbpfötchens Daylight
*01.12.2011
†19.03.2012

Unser kleiner Sonnenschein Daylight hat uns auf dramatische Weise viel zu früh verlassen müssen.
Wir sind immer noch geschockt, denn alles begann scheinbar harmlos...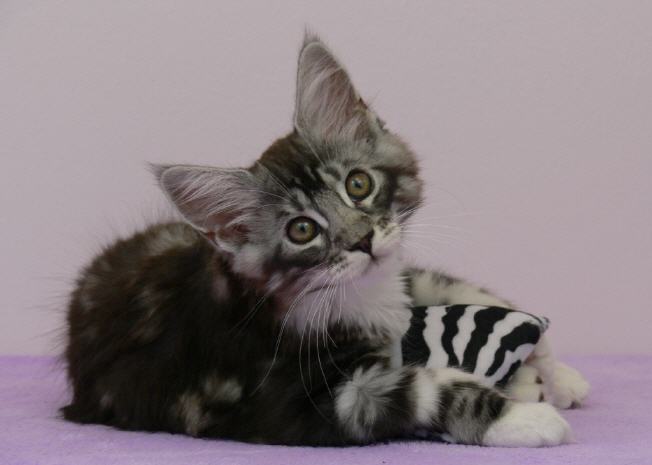 Wir danken unseren Züchterfreunden und lieben Kittenkäufern für die Anteilnahme und die vielen lieben Worte.
Auch Corinna und ihre Familie, die sich schon so sehr auf Daylight gefreut hatte, wollen wir hier nicht vergessen.

Dieses Gedicht ist für alle Züchterkollegen, die gleiche Schicksalsschläge hinnehmen mussten.
I love my little kitty, he makes my house a home
He's always like my best friend, so I never feel alone
He makes me smile, he makes me laugh
He fills my heart with love...........
Did some breeder breed him?
Or was he sent from up above?

I've never been a breeder, never seen life through their eyes......
I hold my little kitty and just sit and criticize.
I've never known their anguish and I've never felt their pain
The caring of their charges through snow or wind or rain

I've never sat the whole night through waiting for babies to be born,
The stress and trepidation when they're still not here at dawn.
I've never felt the heartache of tiny lives within my hands,
Those darling little babies, who weigh only 60 grams

Should you do "that" instead of "this"......or "this" instead of "that"
Alone you fight and hope one day he'll grow to be a cat
And bring joy to "SOMEONE SOMEWHERE" and make their house a home
You know it's up to you and you fight this fight alone

Formula bottles, heating pads....you just have to get this right,
Two hourly feeds for this little mite, through the day and through the night.
An uphill struggle you well know, to win this daunting fight.....
To save this little baby, but god willing you just might.

Day one.........he's in there fighting......you say a silent prayer,
Days two and three......he's doing well with lots of love and care
Days four and five.....he's still alive, your hopes soar to the heaven
Day six.......he starts to slip away, dying in your hands day seven.

You take this little angel and you bury him alone......
With aching heart and burning tears you heave a heavy groan,
You ask yourself "WHY DO THIS? WHY SUFFER ALL THIS PAIN?"
But to see the joy your kittens bring....it's simple to explain

So when you think of breeders and label them with "GREED"
Think of all the things that they endure to fill another's need.
For when you buy your kitten and with precious money part,
You only pay with hard earned cash....whilst they pay with their heart!

Copyright:
Heather Field 2003